I offer comprehensive content marketing. I'll look at how your company is communicating through its website, blog, and social media. With your input, I will develop and implement strategies that present your brand in a clear, consistent, and powerfully appealing way.
Together, we'll decide which combination of content marketing elements will give you the best return on investment.
Customer Analysis
Good content marketing strategy starts with people. 
Brilliantly-worded content is useless if it isn't useful for your customers. That's why I don't just learn about your goods and services – I look at the customers you have, and the ones you're still trying to reach. I find out how your brand fits into their lives, and how we can enhance their experiences with your company.
Website Audit
Broken links, confusing forms, or out-of-date information can impede customer conversion.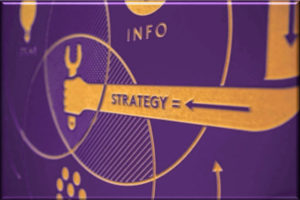 Customer experience can make or break conversion and continued loyalty. Even longtime customers can get frustrated with a website that is difficult to navigate. If they can't find the information they want – or they can't use the information they find – they may leave disappointed.
That's why I undertake regular, thorough website audits as part of my content marketing strategy.
Web Content for Customers
Having an online presence means your business is always open. At any time of the day or night, a current or potential customer might be visiting your site.
They could be comparison shopping through your online store – or even trying to troubleshoot an issue with one of your products.
Your website is your 'round-the-clock sales team and customer service advisor. If your web pages are unclear or underdeveloped, you could be losing sales and customer loyalty.
Your website connects you with your customers.
Make the right connection.
Give your customers content that's polished, professional, and a pleasure to read. I can meticulously write or edit your landing page, "About" page, product pages, or FAQs.
Blogging
An active blog keeps your company's message fresh, creates a distinctive "voice" for your business, and engages your customers in conversation.
Frequently post engaging content, and your customers will come back for more.
Your blog readers will stick around. They'll interact with you. They'll want to know more about your products, services, and events.
They'll discover how their purchases make the world a better place. They will feel part of your community…and they'll become your committed brand ambassadors.
The benefits of blogging are undeniable. But meeting the demands of regular posting is not always feasible.
That's where I come in.
I'll analyze your audience's needs and manage your editorial calendar. I'll publish posts that will intrigue your customers and demonstrate your company's authority.
You'll have all the benefits of a company blog without the concerns of day-to-day writing and editing.
Social Media Management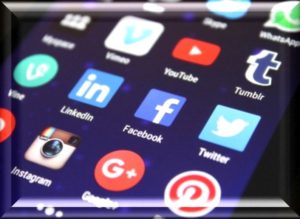 Posting on social media isn't a one-way street. It's an extraordinary opportunity to engage every day in conversation with your customers.
You want to be sure that your brand is protected in the dynamic realm of social media, while staying authentic and approachable.  
Social media campaigns require thorough planning and carefully-chosen words. I'll evaluate the current state of your social media: I'll see what's effective, and what could be improved. Then I will schedule posts that work in concert with other aspects of your content marketing strategy.
A Hand-Crafted Fit for Your Business
Content marketing is not one-size-fits-all. At its heart, it needs to be about your relationship with your customers.
I can help you nurture that long-term relationship with custom strategies I devise just for your company.